The one that started it all, pride of the fleet! Six-November-Delta was the first aircraft and it's still going strong, remaining to this day ever popular with student pilots just starting and high time flyers looking to simply take to the sky, its no wonder its one of the most popular tail numbers seen flying the pattern. A low wing four seat Piper Warrior III with 160 HP is equipped with dual Garmin 430 and vertically stacked PFD/HSD configured G5's makes it a solid choice for training for your instrument rating after you finish up your private, providing continuity from one license to the next. Join the many students at CFI who have earned their pilots license's in 6ND, as well as many whom have continued on to become flight instructors and some of which are now flying with the airlines, all of which share this proud "N" number in their logbook.
Carbureted Lycoming IO-320, Trustworthy and Proven Track Record
Easily reach many popular destinations without the need for a fuel stop.
Full fuel and room for the family along with reasonable baggage for your next adventure.
Adjustable Pilot & Copilot Seats, Fixed Rear Seat, each Soft & Comfortable!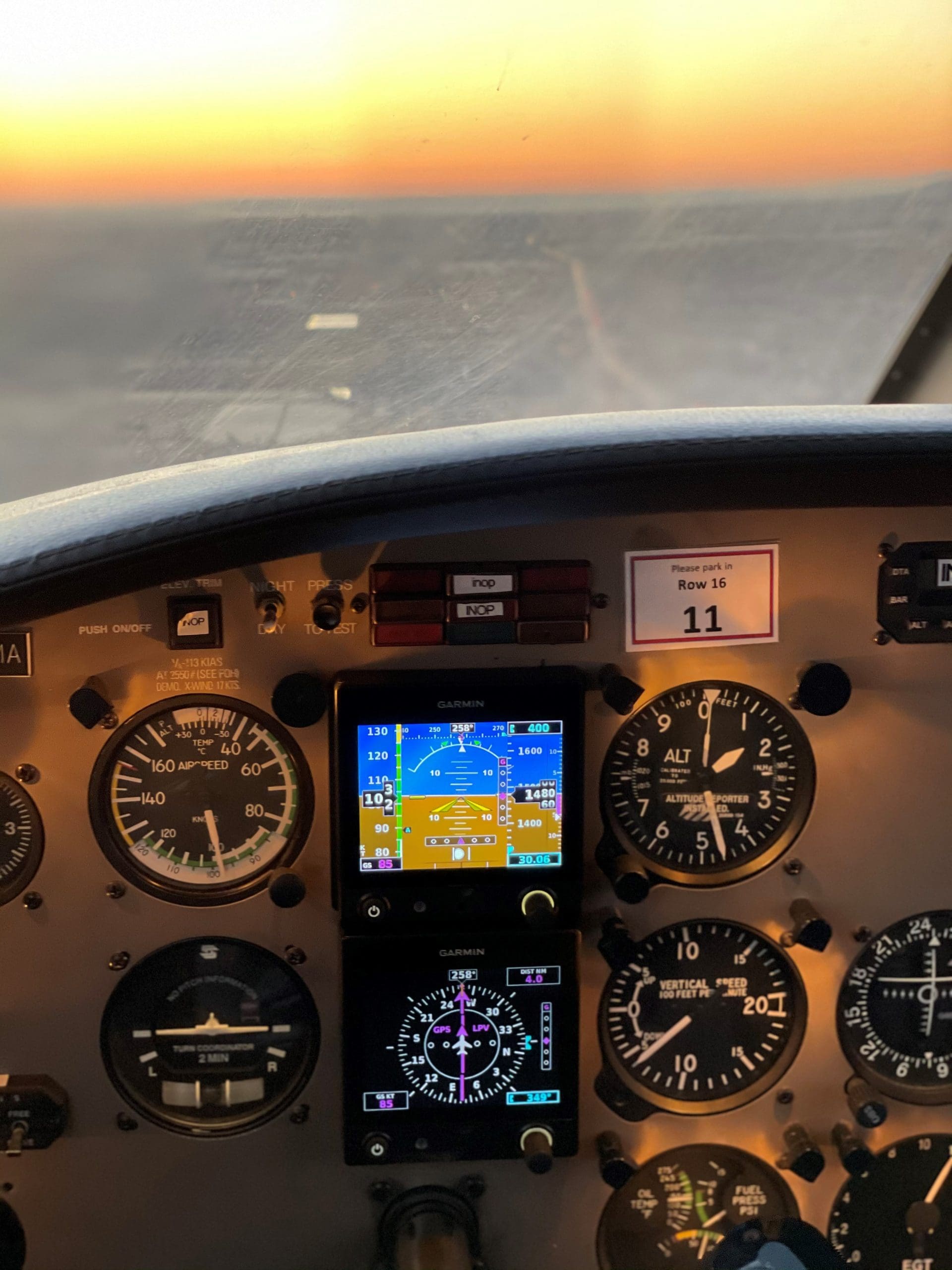 Old meets new when the tried-and-true steam gauge layout is upgraded with dual Garmin G5's. Where the vacuum driven attitude indicator once was is now occupied by an ADAHRS powered flight display, similar to a G1000 displaying airspeed tape with V-speed call outs on the left, altitude with set bug on the right including rate of speed. The center, an end-to-end horizon displaying pitch, bank, rate of turn, skid/slip indications, and finally the upper quadrant of the display topped off with heading information to provide a single point of information vital to your flight.
Where the DG (Directional Gyro) once was in the stack is home to the second G5, configured as an HSI, or the horizontal situation indicator, displaying compass and course information from both GPS and VOR source data, combining added situational awareness all built upon a solid platform bearing the Garmin name for reliability.
Together the dual in panel G5 displays offer a distinct advantage of backup redundancy with multiple ADAHRS and reversionary display capability. In the unlikely event of a failure of the primary G5 PFD, the secondary G5 can revert to display attitude information (consolidated with heading indications). For added "get home" protection, the G5's each have built-in backup lithium-ion batteries, providing up to 4 hours of emergency operation in case of loss of the primary source of power.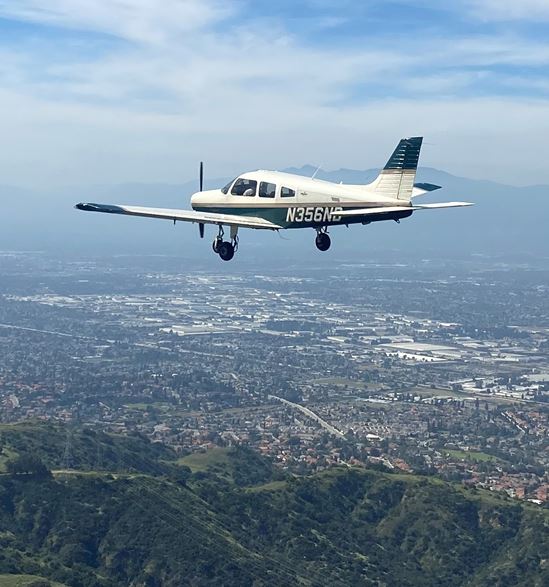 Stay up to date with the latest checklist, weight & balance data and downloadable PDF copy of the POH.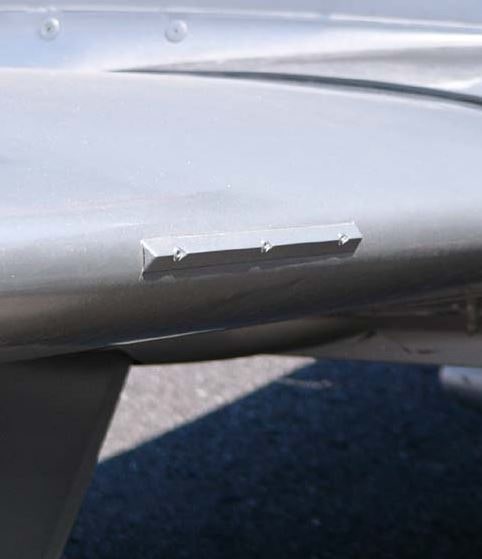 You may notice a triangular wedge-shaped strip on the leading edge your aircraft, this is called a stall strip, its is quite ingenious. The purpose of this clever piece of engineering is to improve the predictability and controllability of the aircraft during stalls, resulting in stalls that are less likely to result in a spin, and thus safer stalls.
The stall strip works by initiating airflow separation on a controlled section of the wing at a predetermined angle of attack; stalling the wing root prior to the wing tips, while causing the stall at a slightly higher airspeed, doing so makes possible continued aileron control during scenarios such as one wing dropping more so than the other, while reducing the possibility of entering a spin.
It's important to note, use of aileron control is not recommend during stalls or during stall recovery. Remember the ailerons deflect airflow in such a way that the angle of attack is increased on one wing, while decreased on the other, normally this results in roll movement of the aircraft, during a stall increasing angle of attack on a wing that is otherwise at, near, or already stalled, may inadvertently cause a spin, and should be avoided. Proper stall recovery requires use of the rudder, which is a control surface that is not stalled and therefore the correct recovery technique for responding to adverse yaw.