Second To None

performance and reliability

The Diamond DA42 Twin Star is a 4-seat, twin-engine aircraft equipped with the Garmin 1000 avionics suite, and makes for both an excellent choice for transitioning from single- to multi-engine aircraft, as well as for cross-country flights and extended weekend getaways. This L360 model, sporting dual Lycoming 180hp IO-360 engines, has a fantastic panoramic wrap-around canopy, as well as large rear windows making for excellent visibility for you and your passengers. There is ample storage among the two nose compartments and rear fuselage baggage area – fits everything from golf bags to skis. And lastly, the airframe is carbon composite, making it stronger, lighter, and more aerodynamic.
Dual fuel-injected Lycoming IO-360s deliver smooth and reliable performance.
Combined with a fuel burn at cruse of around 7.9 GPH per engine, easily reach many popular destinations without the need for a fuel stop.
Full fuel and room for the family along with reasonable baggage for your next adventure.
Spacious cabin with folding rear seats, a large forward opening canopy, nose baggage and a huge rear door, offers the optimum in loading flexibility.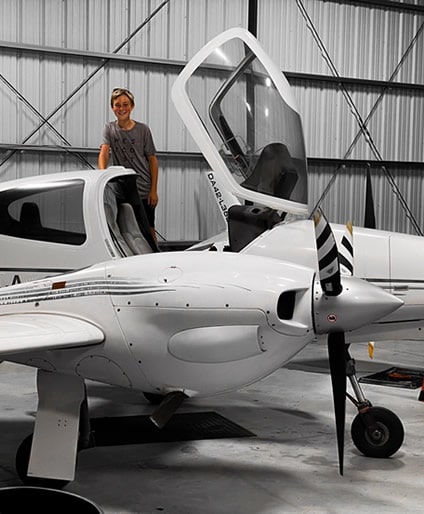 DA42 -

Twin Engine That Can
The most cited reason to fly a twin engine aircraft is the added reliability of the second engine, in the unlikely event of a failure of one engine the 2nd engine will get you home. The truth is with most light twins the 2nd engine only buys you a little time and distance to find an emergency landing site. But the DA42 is not your average twin, the 2nd engine can carry you onward and, in many cases, upward if ever called upon to do so. The fact is its single engine climb performance is the best in the world, come see for yourself.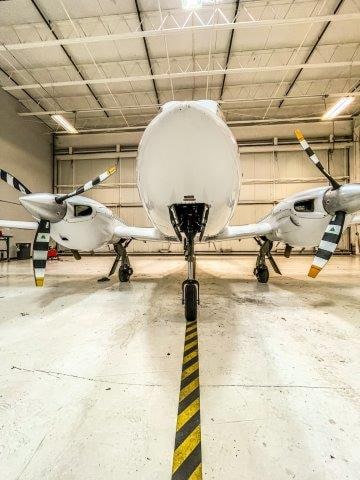 Stay up to date with the latest checklist, weight & balance data and downloadable PDF copy of the POH.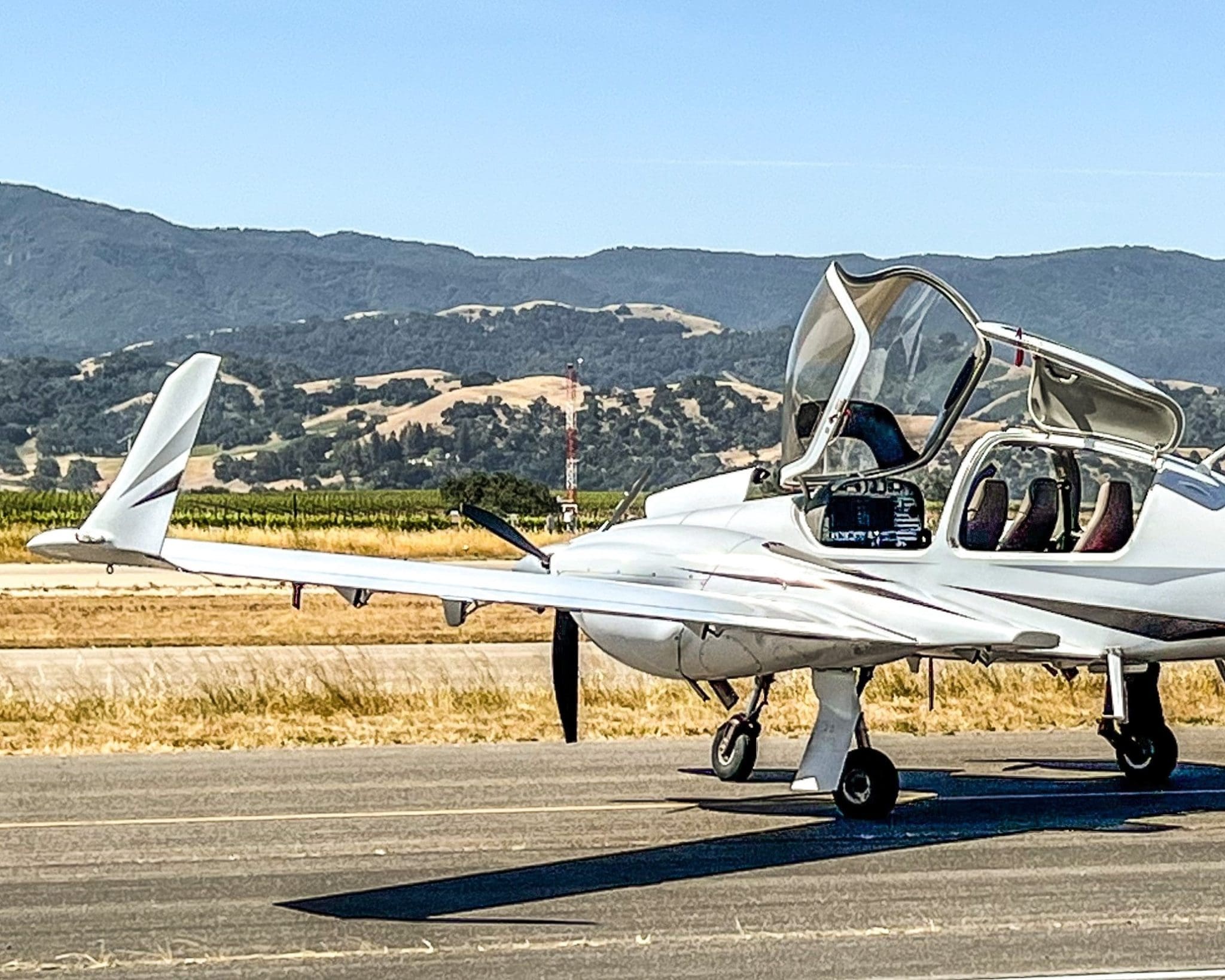 Your runup is complete and you've edged forward, just shy of the hold short line, a quick call to tower and your cleared for takeoff runway two-six, make a right turn at the departure end heading three-three-zero, you radio back confirming cleared for takeoff two-six. After visually confirming the runway is clear, you gently apply power taxiing into position on the centerline, holding the brakes the roar of the engines comes to life as you increase power to maximum, one last scan of the instrument indications, all green, release the brakes and away she goes. The acceleration is easily felt, Vr, rotate, lifting the nose and it's as if the earth drops away, gear up, its time to fly.