If you have completed a discovery flight already or if you have a license or logged hours previously and you're ready to get back in the air you've found the right place. The next step is to complete and eSign our contact form, liability release, billing, and rental agreement.

Register for

Online Access
Our online scheduling software will enable you to view open aircraft and instructor availability from anywhere, make, or extend a reservation. Once we receive your registration request, we will confirm we have your completed eSigned documents and you will then have access to reserve an aircraft and time with an instructor.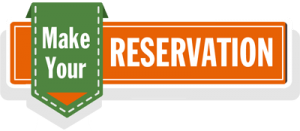 Generally, we will contact you to setup your initial flight, match you to right instructor, if you know on or about when you want to fly, which aircraft you would prefer, please feel free to send us a message and we will get working on your request, or simply call us M-F 8am-5pm daily. After your initial flight you and your instructor will be able to schedule all future flights directly using the app.

Flight Club 805
(optional)
We offer great pricing for everyone, however for those that fly with us regularly they have the optional benefit of joining and getting club pricing on instruction and rental, as well as other benefits. If you have not already, consider joining, its completely optional and you can join anytime.

Exit the 101 freeway at Los Posas and head south. Turn right on Pleasant Valley Rd, proceed past the first traffic light, turn right at the second light on Eubanks St, our office is on the right side just before the CAF Museum, our building is 425 on the right with the flag pole, our office has a large sign out front that says "CFI", come on in!
We are located at:
425 DURLEY AVE
CAMARILLO, CA, 93010
425 DURLEY AVE CAMARILLO, CA, 93010
INFO@CAMARILLOAIRPORT.COM